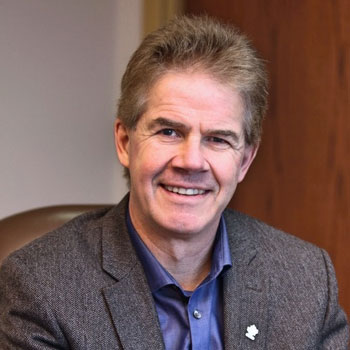 John Kelly
Chief Innovation Officer

@

Bioenterprise Corporation



Dr. John Kelly is the Chief Innovation Officer at Bioenterprise Corporation. John will be working with the Analyst Team providing client-based advisory services to enterprises across Canada in the agriculture, agri-food, aquaculture and related sectors. John has an extensive background working with entrepreneurs and innovation in the life sciences, agriculture, food and bioeconomy sectors in domestic and international markets.
Throughout his career, he has sought to enable innovation and diversify agriculture and food opportunities throughout Canada and elsewhere. He has a wealth of experience in the private and public sector and has held various executive and Board of Director positions with start-ups and multinational companies, including DNAstack, KeliRo Company Inc., Life Sciences Ontario, Ontario South Coast Wineries and Growers Association, Ontario Genomics, Ontario Hazelnut Association, Ontario Lavender Association, MaRS Landing, Land O'Lakes, Ralston Purina, Rhone-Poulenc Canada Inc. and Aventis CropSciences Inc., as well as the Ontario Ministry of Agriculture, Food and Rural Affairs. Throughout his career, he has been focused on innovation development and implementation, actively advancing products and technologies in agriculture, food, biotechnology, pharma and the bioeconomy sectors.
John holds a B.Sc. (Agr). and Ph.D. from the University of Guelph and a Master of Science from the University of Alberta. John is also Adjunct Professor at the University of Guelph.