SAVE THE DATE
2020 BC Seafood Expo, June 17 & 18
Comox Valley, BC, Canada
SAVE THE DATE
2020 BC Seafood Expo, June 17 & 18
Comox Valley, BC, Canada
SAVE THE DATE
2020 BC Seafood Expo, June 17 & 18
Comox Valley, BC, Canada
SAVE THE DATE
2020 BC Seafood Expo, June 17 & 18
Comox Valley, BC, Canada
SAVE THE DATE
2020 BC Seafood Expo, June 17 & 18
Comox Valley, BC, Canada
SAVE THE DATE
2020 BC Seafood Expo, June 17 & 18
Comox Valley, BC, Canada
SAVE THE DATE
2020 BC Seafood Expo, June 17 & 18
Comox Valley, BC, Canada
SAVE THE DATE
2020 BC Seafood Expo, June 17 & 18
Comox Valley, BC, Canada
SAVE THE DATE
2020 BC Seafood Expo, June 17 & 18
Comox Valley, BC, Canada
BC Seafood Expo & Trade Show
June 17 & 18, 2020
Comox Valley, Vancouver Island, British Columbia
Check out the highlights and successes from 2019 – click here.
Thank you to the hundreds of delegates, plus Trade Show exhibitors, sponsors and chefs that participated in the 2019 BC Seafood Expo. We look forward to welcoming you back to the Expo in 2020.
The BC Seafood Expo is one of the largest seafood industry trade events in the pacific northwest attracting suppliers, qualified domestic and international buyers, distributors, producers, industry leaders and government representatives to network, meet and grow the seafood industry.
#BCSeafoodExpo

Delegate Registration
The Expo features over 50 Trade Show exhibitors, leading speakers in their fields and provides a venue to network with industry leaders.
Check back later for registration.
Exhibitor Registration
The BC Seafood Expo Trade Show is an excellent opportunity to showcase your services to a diverse range of both wild fishery and aquaculture sectors and leaders.
Exhibitor benefits include:
Access to the qualified International seafood buyers delegation, hosted by the agrifood division of the Ministry of Jobs, Trade & Technology
Learning from seafood industry experts and academics during the Expo conference
Invitation to the International Seafood Buyers Reception
Participating in Pre and Post Conference site visits and tours
Connecting with BC Seafood Industry Growers, Harvesters, Processors, Suppliers, and Distributors
Early bird registration now open!
Thank you to our 2019 Keynote Speakers
Session 4: Keynote Plenary – Innovations & Advances in Farmed, Harvest & Wild Fisheries: Leading Sustainability and Seafood Industries
June 12, 1pm – 2pm
Brief introduction of everyone and introduction of what is happening live stream/podcast, on a conversation between the farmers and chefs. Highlighting aquacultural advancements and techniques used to ensure sustainable practices and Customer approach on farmed fish vs. wild.
Speakers:
Session 9: Keynote Plenary – International Year of the Salmon: Sustaining Salmon in a Rapidly Changing World
June 13, 1pm – 2pm
The International Year of the Salmon (IYS) is a five-year outreach and research initiative of the North Pacific Anadromous Fish Commission (NPAFC) and the North Atlantic Salmon Conservation Organization (NASCO). Join Mark Saunders the IYS Director for the Pacific and a panel of experts including IYS Chef Ambassador Ned Bell, award winning scientist Dick Beamish and Tawney Lem, Executive Director of the West Coast Aquatic to the learn about the IYS and the transformative work being done to ensure we sustain salmon.
Speakers:
International Buyers B2B Export Café
The largest International Buyers delegation in the history of the BC Seafood Expo has been confirmed by the of Ministry of Jobs Trade and Technology and Global Affairs Canada. Buyers from countries including China, Hong Kong, Singapore, USA, Korea, Japan, Vietnam, Ukraine, Poland, Turkey, Serbia and Uzbekistan will be on hand. Registered Expo Delegates and Trade Show exhibitors have the opportunity to request a B2B Export Café meeting with buyers for exclusive access and get down to the business of selling seafood and related services.
Sponsorship and Advertising Opportunities
Enhance your exposure at the BC Seafood Expo with strategic sponsorship opportunities.
BC Seafood Expo International Buyers
To see the full list of 2019 International Buyers, click here.
The Trade Show floors will be converted into a bountiful seafood tasting journey, where guests will enjoy networking, deal making and roaming to numerous Chef Stations to meet incredible regional chefs as they present an array of BC seafood dishes from top shellfish and finfish producers. Not only will Expo Trade Show exhibitors, delegates and other VIPs be in attendance, the Ministry of Jobs, Trade & Technology and Global Affairs' 50+ International Seafood Buyers delegation from around the world, will also attend, as part of their tour itinerary.
Thank You to our 2019 International Buyers Reception Chefs
Laura Agnew
Ronald St. Pierre
Locals Restaurant - Courtenay, BC
Nigel McMeans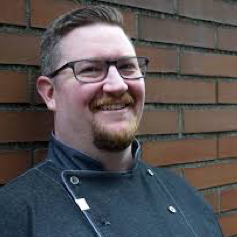 Chris Andraza
Fanny Bay Oyster Bar - Vancouver, BC
Andre Durbach
Il Falcone - Courtenay, BC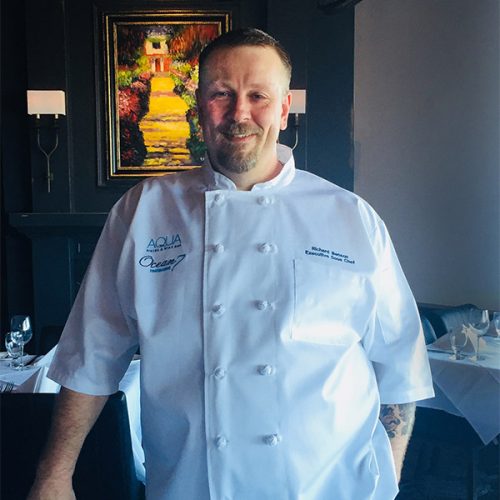 Richard Benson
Ocean7 Restaurant & AQUA Bistro & Wine Bar - Royston, BC
Slone Romano
Atlas Café - Courtenay, BC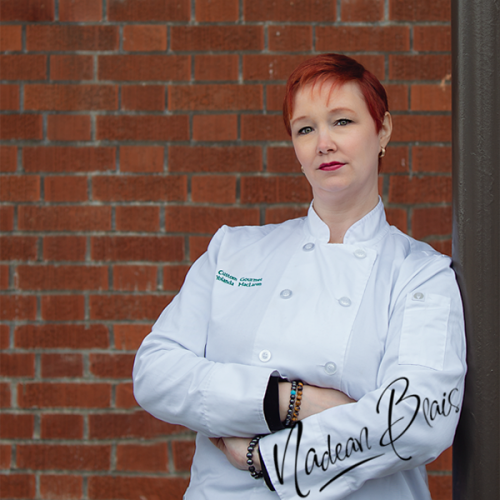 Yolanda MacLaren
Custom Gourmet Catering - Comox Valley, BC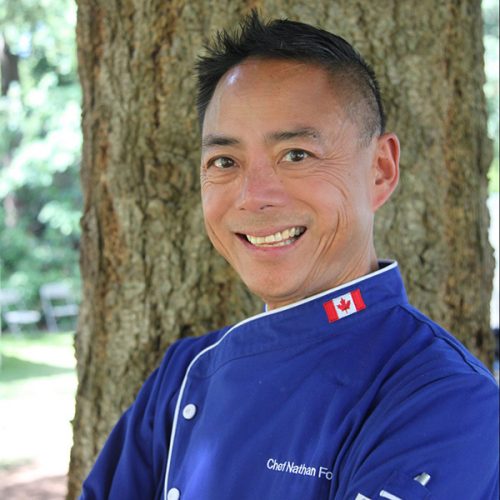 Nathan Fong
Fong on Food - Vancouver, BC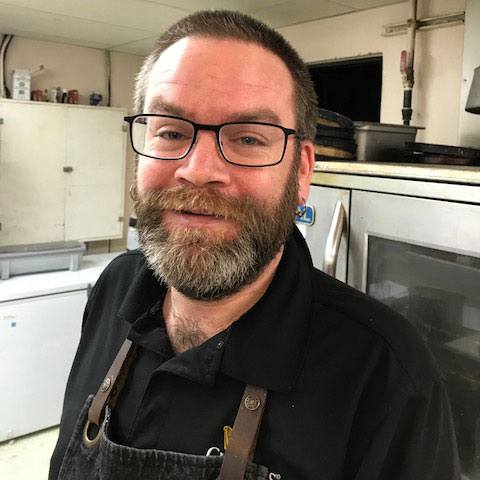 Bob Hullin
Avenue Bistro - Comox, BC
John Carlo Felicella
Meet Buyers and Seafood Leaders to Grow Your Bottom-line!
The BC Seafood Expo Trade Show provides businesses the opportunity to meet face-to-face and showcase their products & services to seafood buyers, exporters, distributors and other providers from throughout BC and the pacific northwest. Make connections, secure deals and grow your network with an Expo Trade Show Booth package, which ALSO includes access to dynamic Expo workshops, panel discussions and the International Buyers Reception.
Getting here
Click here to learn more about getting to the Comox Valley.
2020 Volunteers Wanted!
Sign up now to be a volunteer of the 2020 BC Seafood Expo!
2020 Sponsors
Want to become a 2020 BC Seafood Expo sponsor? Click here to view the Sponsorship Package.
ASSOCIATE / CORPORATE SPONSORS
COMMUNITY & INDUSTRY PARTNERS
Contact Us
For any questions regarding the BC Seafood Expo, Trade Show space, and sponsorship, contact:
Comox Valley Economic Development
#200-580 Duncan Ave
Courtenay, BC V9N 2M7
phone 250-334-2427
tollfree 1-877-848-2427
fax 250-334-2414
email info@investcomoxvalley.com
Expo Newsletter
Subscribe to our email newsletter for updates and notifications on BC Seafood Expo 2020.