The Pacific Northwest Seafood Industry Event
June 12-13, 2017, Comox Valley, BC, Canada
The Pacific Northwest Seafood Industry Event
June 12-13, 2017, Comox Valley, BC, Canada
The Pacific Northwest Seafood Industry Event
June 12-13, 2017, Comox Valley, BC, Canada
The Pacific Northwest Seafood Industry Event
June 12-13, 2017, Comox Valley, BC, Canada
The Pacific Northwest Seafood Industry Event
June 12-13, 2017, Comox Valley, BC, Canada
The Pacific Northwest Seafood Industry Event
June 12-13, 2017, Comox Valley, BC, Canada
The Pacific Northwest Seafood Industry Event
June 12-13, 2017, Comox Valley, BC, Canada
The Pacific Northwest Seafood Industry Event
June 12-13, 2017, Comox Valley, BC, Canada
The Pacific Northwest Seafood Industry Event
June 12-13, 2017, Comox Valley, BC, Canada
Expo Countdown
Get Your Tickets Now
DELEGATE & EXHIBITOR REGISTRATION
Delegates
Expo Pass includes:
2 Keynote Plenary Presentations
2 Networking Lunches
4 Expo Sessions
International Buyers & Media Reception
Exhibitors
Ensure your business or organization is profiled to attending national and international seafood producers, buyers, leaders, and innovators at the BC Seafood Expo Trade Show.
Registration options include: Expo Pass items PLUS 8′ x 8′ Exhibitor Space with table, chair, and access to power and internet.
For more information on trade show space & sponsorship, please contact Linda Hiemstra at 250-751-4862 or linda.hiemstra@shaw.ca
2017 KEYNOTE SPEAKERS ANNOUNCED!
Ned Bell
Terry O'Reilly
CBC Radio One - Under The Influence
2017 EXPO SPEAKERS & MODERATORS
Robert Hanner
Xiaonan Lu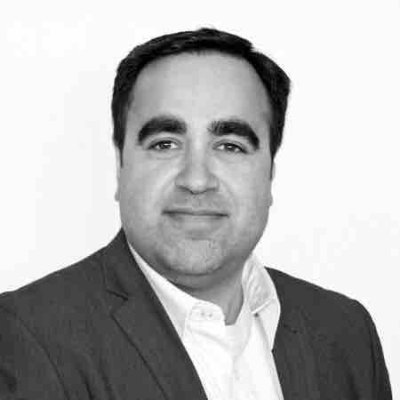 Ameet Sareen
Anthony Wan
Stephen Neel
Global Cold Chain Alliance
Gabriel Ibarra
Pauline Stevenson
Sarah Dudas
Vancouver Island University
Stephen Cross
Michele Patterson
Vancouver Island University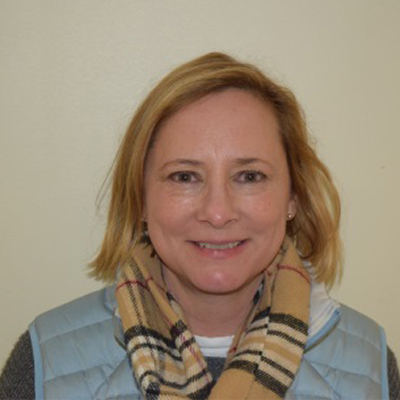 Shannon Balfry
BC Centre for Aquatic Health Science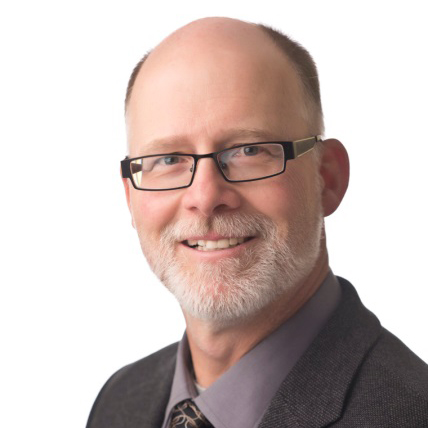 Kevin Onclin
Badinotti Net Services Canada Ltd.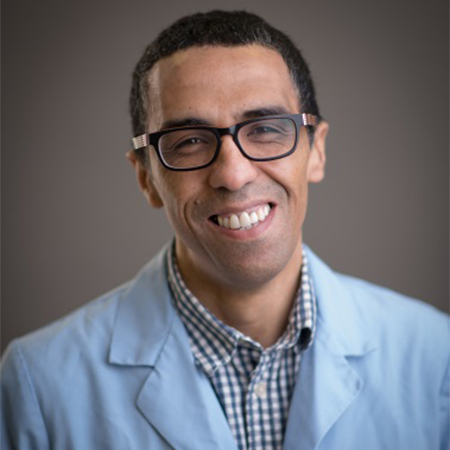 Ahmed Siah
BC Centre for Aquatic Health Sciences
Gabrielle Kosmider
Fisheries and Oceans Canada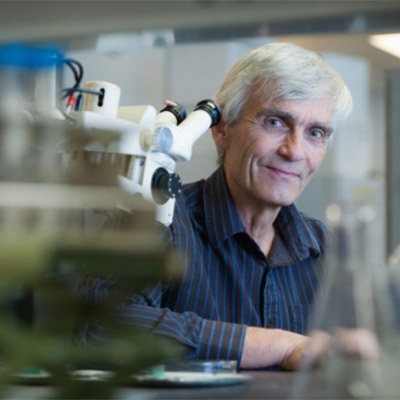 Tony Farrell
Darlene Winterburn
Wiley Evans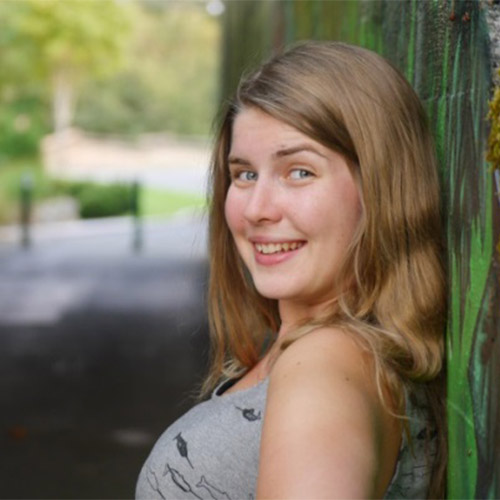 Amelia Hesketh
Debby Ianson
Fisheries & Oceans Canada
Wendy Vandersteen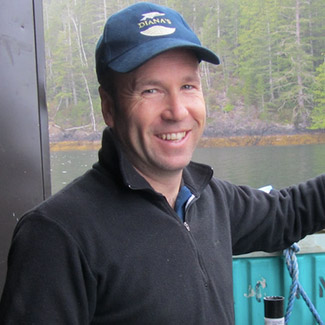 Terry Brooks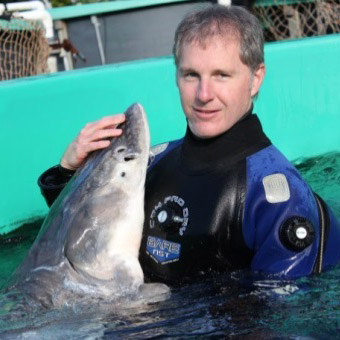 Justin Henry
Northern Divine Aquafarms
Chris Roberts
Shannan Brown
Mark Winowich
Myron Roth
BC Ministry of Agriculture
Brendan Harnett
Dan McPhee
Fisheries and Oceans Canada
Daniel Rabu
Haida Seafood Products, and Pacific Coastal Shellfish Ltd.
George Iwama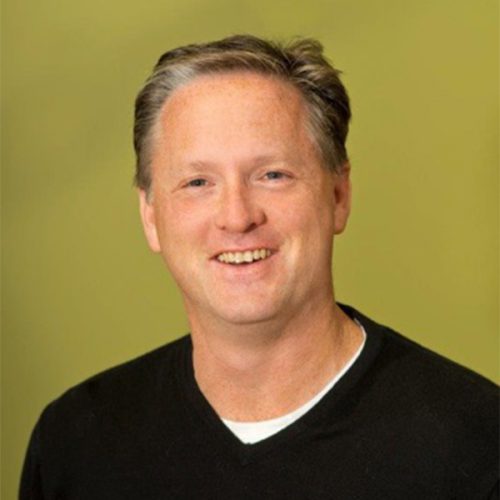 Dean Dobrinsky
Allison Witter
BC Ministry of Agriculture
Geoff Krause
Pacific Urchin Harvesters Association
Grant Dovey
Underwater Harvester Association
Jesse Ronquillo
June 10

6:30 pm – 10:30 pm

Fresh Fest

Top Chefs. Fresh Farm-Raised BC Seafood. Energizing Musical Tones.

As one of the signature events for the BC Shellfish and Seafood Festival, Fresh Fest features unique culinary creations that showcase seafood sustainably raised in B.C., which will be perfectly paired with B.C. VQA wine to highlight the best of B.C.'s ample bounty.

Taking place at Coastal Black Winery – an award winning 600 acre fruit winery on the outskirts of the beautiful Comox Valley – Fresh Fest will feature an all-star line-up of the country's top-level chefs including:

---

| | |
| --- | --- |
| | 2017 Gold Medal Plates Champion – Jinhee Lee (Foreign Concept, Calgary) |
| | 2010 and 2013 Gold Medal Plates Champion, Silver & Bronze Medalist in 2008, 2009, 2012 – Duncan Ly (Foreign Concept, Calgary) |
| | 2017 and 2012 Top Chef Canada Competitor – Trevor Bird (Fable Kitchen, Vancouver) |

---

Renowned Chef and Cookbook Author Rod Butters (RauDZ Regional Kitchen, Kelowna)
2015 Chopped Canada Winner Brock Bowes (RauDZ Regional Kitchen, Kelowna)
Celebrity Chef Ned Bell (Vancouver Aquarium, Ocean-Wise, Vancouver)
Chef Nick Nutting (Wolf in the Fog, Tofino)
Chef Ronald St. Pierre (Locals Restaurant, Courtenay)
Chef Siddharth Choudhary (Siddhartha's Indian Kitchen, Vancouver)
Chef Darren McLean (Shokunin, Calgary)

Guests will have the opportunity to personally interact with the chefs at each station, while enjoying the incredible musical talents of local B.C. musician, Ari Neufeld.

This is a 19+ event and ID will be required.

Coastal Black Estate Winery

June 11

10:30 am – 6:00 pm

Expo Tour – BC Salmon Farmers

Participants will have the opportunity to visit a farm and learn more about how our vibrant industry works, all the while enjoying a boat ride in Kelsey Bay – taking in the beautiful scenery and the chance to see marine wildlife. Includes lunch.

Depart from Old House Hotel Lobby via Ambassador Shuttle. Pre-registration is required.

12:00 pm – 1:30 pm

On Farm Food & Traceability Session presented by Excel Career College

This information session will present Farm Safety & Traceability program details including what the program is about, how to apply, what funding is available and what else to expect. Pre-registration is required.

Soroptomist Room, Florence Filberg Centre

1:30 pm – 3:30 pm

Deep Trekker ROV Hands-on Demonstrations

3:00 pm – 6:30 pm

Trade Show Move-in

Conference Hall, Filberg Centre and Grand Hall, Native Sons Hall

6:00 pm – 9:00 pm

"Ebb & Flow" Movie Screening and BC Shellfish Growers Association Reception

"Ebb & Flow", Presentation by filmmaker Shelly Solomon A 3 generation Japanese-American family, an oyster, and how they influenced Pacific Northwest Shellfish Aquaculture. The screening will include a reception featuring fresh oysters expertly shucked by Ocean Wise chef, Ned Bell. Free for Expo Delegates.

Rotary Hall, Filberg Centre

June 12

7:00 am – 8:30 am

Trade Show Move-in

Conference Hall, Filberg Centre and Grand Hall, Native Sons Hall

9:00 am – 10:00 am

Expo Registration, Networking & Coffee

Upstairs Lobby, Filberg Centre

9:00 am – 4:00 pm

Trade Show Open

Conference Hall, Filberg Centre and Grand Hall, Native Sons Hall

10:00 am

BC Seafood Expo Opening Remarks & Welcome

10:30 am – 12:00 pm

Session 1: Keynote Plenary Presentation - "CHANGING THE CONVERSATION: Turning negative perceptions into positive ones"

Keynote: "CHANGING THE CONVERSATION: Turning negative perceptions into positive ones"

Keynote speaker: Terry O'Reilly, Host CBC's Under the Influence

---

Moderator: Myron Roth, Ministry of Agriculture

Session Summary:

A negative perception in the marketplace is like a kink in a hose. The flow of business can be disrupted and the support of the public can be dampened. Join Terry O'Reilly as he talks about how marketing can help turn a negative perception into a positive one by changing the conversation. Learn how to isolate the obstacle, how to drill into that obstacle to find a leverage point and how to turn science into compelling stories. Terry will break these steps down and will show you how various industries have taken what seemed like insurmountable problems and turned them into incredible opportunities.

12:00 pm – 1:30 pm

Lunch and Networking

Grand Hall, Native Sons Hall

1:00 pm – 2:30 pm

Exhibitor Presentations

Realtime Aquaculture – affordable automated data collecting technology

Conference Hall, Filberg Centre

1:30 pm – 2:30 pm

Session 2: Ocean Acidification and Climate Change

Speakers:

Wiley Evans, Hakai Institute
Amelia Hesketh, University of British Columbia
Debby Ianson, Fisheries & Oceans Canada

Moderator: Myron Roth, BC Ministry of Agriculture

Presentations:

---

Tracking ocean acidification in the northern Salish Sea through regional partnerships and enhanced data coverage

–Wiley Evans, Hakai Institute

Ocean acidification (OA) is a global problem with regional impacts; however, baseline data at regional scales are often lacking. This trait is especially true for many areas of the British Columbia coastal margin including the northern Salish Sea. The scarcity of OA data limits: (1) our understanding of patterns and trajectories whereby some regions may be "hot spots" and others may currently be refugia, (2) vulnerability assessments of marine resources including shellfish and finfish, and (3) confidence in models that have been validated using limited datasets. Strategically increasing data coverage in both space and time greatly helps to resolve each of these limitations, which is a core objective for the Hakai Institute. This talk will detail some results that are specific to the northern Salish Sea, including Baynes Sound, and were made possible through a variety of inter-agency and stakeholder partnerships.

---

Potential impacts of ocean acidification on shellfish aquaculture in BC

–Amelia Hesketh, University of British Columbia

Ocean acidification (OA) poses a significant threat to shellfish over the next century, particularly in areas where pH is naturally low due to coastal upwelling. While the direct effects of OA on larval shellfish are relatively well established, less is known about how OA affects juvenile and mature shellfish, which have lower calcification requirements. In my presentation, I will discuss ongoing efforts in the Strait of Georgia to characterize the effects of OA on later life stages of the Pacific oyster. Currently, I am examining the direct effects of OA on oyster growth, health, and stress tolerance using the Strait of Georgia as a natural laboratory. In the future, I will concentrate on characterizing the indirect effects of OA on oysters, namely how OA changes predator-prey dynamics and disease transmission to influence mortality rates in oyster populations. This work may help us better predict how future changes in ocean pH and carbonate chemistry could impact farmed shellfish and design strategies to mitigate the negative impacts of these changes.

---

Ocean acidification challenges in inlets and nearshore environments on the Pacific Canadian Coast

–Debby Ianson, Fisheries & Oceans Canada

The Canadian Pacific coast is filled with fjords and islands. The character of this coastline makes for unique challenges with respect to OA. We discuss these challenges in the context of aquaculture, contrasting seasonal cycles and variability in the carbonate system in inlets with those on the outer coast. We further contrast these regional patterns with our initial observations in nearshore environments, where the aquaculture industry operates. We work in three general regions within the Strait of Georgia. Our study sites include beach, tray and long-line shellfish operations, as well as large (dense) and small sets. Our study sites also encompass a wide variety of estuarine conditions, including tidally-mixed, well-stratified and inter-tidal. Our observations will provide context for ecological experiments and validation for developing high-resolution biogeochemical models.

Filberg Centre, Rotary Hall

1:30 pm – 2:30 pm

Session 3: Seafood Food Fraud & Traceability

Speakers:

Xiaonan Lu, University of British Columbia
Robert Hanner, University of Guelph

Moderator: George Iwama, University of British Columbia

Presentations:

---

Construction of advanced spectroscopic techniques to detect seafood fraud and adulteration

–Xiaonan Lu, University of British Columbia

Seafood is a global commodity traded worldwide that follows a long, non-transparent and complicated supply chain. Seafood fraud and adulteration has been an emerging topic discovered during the past decade. According to a recent survey, 69% wild pacific salmon on the market was indeed farmed Atlantic salmon. In comparison to other techniques, advanced spectroscopic techniques have unique advantages in tracing food fraud and adulteration in a rapid and less/non-destructive manner that can facilitate high-throughput screening. Infrared spectroscopy, Raman spectroscopy, and NMR spectroscopy and their application in the detection of seafood fraud will be discussed. The portable and handheld spectroscopic devices developed at UBC Food Safety Engineering Laboratory will be introduced as well.

---

Seafood forensics – do we know what we are eating?

–Robert Hanner, University of Guelph

The diversity of species and regulatory frameworks involved, together with complex global supply chains supporting the seafood trade, yield challenges for traceability and accurate labelling of these commodities. This is particularly true for processed products, raising questions about their authenticity and sustainability. New DNA-based methods provide powerful tools for the forensic analysis of seafood and suggest that mislabelling is widespread and carries with it a variety of economic, environmental and human health implications which will be discussed.

Native Sons Hall, Lodge Room

2:30 pm – 3:30 pm

Happy Hour & Networking Break

Conference Hall, Filberg Centre and Grand Hall, Native Sons Hall

3:30 pm – 4:30 pm

Session 4: Cold Chain and Evolving Seafood Transport Logistics

Panelists:

Stephen Neel, Senior Technical Director, Global Cold Chain Alliance
Gabriel Ibarra, Supply Chain / Logistics Manager, Albion Farms & Fisheries
Anthony Wan, General Manager, Gfresh
Ameet Sareen, Air Canada

Moderator: Brendan Harnett, CEO and Chairman, Flying Fresh Air Freight

---

Session Summary:

As global consumption of seafood continues to rise, the importance of quickly adapting to new logistics best practices, market entry and transport requirements, e-commerce and potential disruptive changes in the way products are delivered to markets becomes critical to your bottom line and customer satisfaction. This panel discussion will aim to answer your questions and provide you with their respective experiences and innovative approaches to moving your seafood products through increasingly complex and changing supply chains.

Filberg Centre, Rotary Hall

3:30 pm – 4:30 pm

Session 5: Aquaculture and Marketing Research Projects

Speakers:

Stephen Cross, North Island College
Shannon Balfry, BC Centre for Aquatic Health Science
Michele Patterson, Vancouver Island University
Sarah Dudas, Vancouver Island University

Moderator: Dan McPhee, Fisheries and Oceans Canada

Presentations:

---

Exploring the potential for salmon-kelp integrated aquaculture in BC

–Stephen Cross, North Island College

The siting of many salmon farms in British Columbia would support excellent sugar kelp production. Sugar kelp is a sustainable crop with diverse commercial applications. This presentation will present the technical feasibility of salmon-kelp integrated aquaculture in BC, with the added bonus of improving the environmental and socio-economic performance of salmon farm tenures.

---

Are sea lice on the menu for local perch species?

–Shannon Balfry, BC Centre for Aquatic Health Science

This presentation will discuss research to determine the feasibility of using Kelp Perch and Pile Perch to remove sea lice from farmed Atlantic Salmon. The results of several trials will be presented and videos of perch actively feeding on parasitic sea lice will be shown. The use of cleaner fish on salmon farms is potentially an environmentally friendly solution to reducing the number of sea lice on farmed Atlantic salmon.

---

Atlantic salmon aquaculture in BC: New research into social-cultural characteristics of the sector

–Michele Patterson, Vancouver Island University

Farmed Atlantic salmon is one of the world's most valuable and widely traded seafood commodities. It is a significant component of Canada's agri-food sector, and provides much needed employment in rural, remote and in some aboriginal communities in BC. However, the sector has been consistently challenged by social license; a constraint that reflects the diverse perspectives about farmed salmon. This research project is aimed at better understanding these perspectives by following the fish along the commodity chain from production to consumption, and documenting the values and meanings, both positive and negative of people who touch it along the way.

---

The presence of microplastics in cultured shellfish, potential impacts, and mitigation measures

–Sarah Dudas, Vancouver Island University

Plastics are of concern as a contaminant in the marine environment and as such have the potential to negatively affect the shellfish aquaculture industry in BC. This presentation will provide preliminary data from a project started in 2016 with Fisheries and Oceans Canada and the BC Shellfish Growers Association that evaluated the level of microplastic pollution in commercially produced shellfish. Results from depuration and other methods to remove the microplastics will also be presented.

Native Sons Hall, Lodge Room

4:00 pm

Trade Show Closes for the Day

Conference Hall, Filberg Centre and Grand Hall, Native Sons Hall

5:30 pm – 8:30 pm

International Buyers Reception — sponsored by Flying Fresh Air Freight

Proudly sponsored by Flying Fresh Air Freight, the BC Seafood Expo Trade Show floor will be transformed into a robust and decadent surf and turf inspired International Buyers Networking Reception featuring incredible national and international Chef Tasting Stations, BC Craft Beer, Wine and Spirit beverages, live entertainment, and special guests – the International Seafood Buyers Delegation with the Ministry of International Trade. Pre-registration required.

Upper Filberg Centre and Outside Area

June 13

8:30 am

Expo Registration, Coffee & Networking

9:00 am – 10:30 am

Session 6: New Cultured Species in BC

Speakers:

Justin Henry, Target Marine / Northern Divine
Wendy Vandersteen, Miracle Springs Inc.
Terry Brooks, Golden Eagle Sable Fish
Daniel Rabu, Aboriginal Aquaculture Association

Moderator: Tony Farrell, University of British Columbia

Sponsor: Tides Canada

Presentations:

---

Land-Based Sea Urchin & Sea Cucumber Culture Trial

–Daniel Rabu, Aboriginal Aquaculture Association

Sea Urchin Roe or Uni, a popular delicacy in Japan, has long been considered BC's "Ocean Gold" but the market price for sea urchin is a roller coaster that is closely linked to roe quality which can vary greatly throughout the year. Roe quality (and therefore price) depends on the animal's ability to eat its preferred diet; kelp, which is becoming less and less abundant in BC waters these days. The farming or enhancement of sea urchins using land-based aquaculture facilities promises to greatly increase this wild fishery's value by taking low-quality urchins and "enhancing" their roe by feeding them a uniquely formulated organic feed. The prospect of farming sea cucumbers alongside urchins as "janitors" of the grow-out systems adds an exciting polyculture element; that of being able to grow two high-value species all within the existing aquaculture rules & regulations using land based systems. Can this be the future of farming urchins and sea cucumbers in BC? Stay tuned.

---

Arctic Char

–Wendy Vandersteen, Miracle Springs Inc.

Arctic char possess many traits that make them an excellent candidate for land-based recirculating aquaculture systems, but challenges associated with the high phenotypic plasticity demonstrated by this species (such as highly variable growth, variable flesh colour, and precocious maturation) and low fertilization success have limited the growth of the industry in Canada. Along with the production of rainbow trout, steelhead, and bottled water sales, Miracle Springs Inc. has initiated a selective breeding program to select for a strain of Arctic char specifically optimized for land-based RAS and with more consistent performance metrics. Development of the Arctic char market in parallel with the growth of our broodstock and production outputs will be an important factor in the success of this program.

---

Sablefish Aquaculture

–Terry Brooks, Golden Eagle Sable Fish

Golden Eagle Sable Fish is part of the Golden Eagle Aquaculture Group that produces land based Coho in a RAS system and net pen raised sablefish. GESF operates a hatchery and broodstock holding facility on Salt Spring Island. The Grow out farms are located in Kyuquot Sound. GESF has been producing and marketing fresh cultured sablefish for 8 years to markets in Japan, Europe and North America.

---

Sturgeon: British Columbia's Most Versatile Fish

–Justin Henry, Target Marine / Northern Divine

White sturgeon is aquaculture's slow fish. Individual fish take 10 – 20 years to reach maturity; but when they do, you can end up with something truly amazing. British Columbia's most creative chefs are preparing Northern Divine's certified organic sturgeon in almost every way possible and have incorporated almost every part of the fish.

Filberg Centre, Rotary Hall

9:00 am – 10:30 am

Session 7: BC Wild Shellfish Dive Fisheries

Speaker(s):

Grant Dovey, Underwater Harvesters Association
Geoff Krause, Pacific Urchin Harvesters Association
Jesse Ronquillo, North Island College

Moderator: Allison Witter, Marine Fisheries & Seafood, BC Ministry of Agriculture

Presentations:

---

History of the BC Wild Geoduck Fishery with a Description of Current and Emerging Markets

–Grant Dovey, Underwater Harvesters Association

The Underwater Harvesters Association (UHA) represents the geoduck licence-holders, divers, and exporters in BC. The geoduck fishery is a co-management success story and is consistently one of the most valuable fisheries on the Pacific coast. The BC Geoduck fishery started in the late 1970s. Many of the original divers are still involved in the fishery and all have a unique story to tell. Grant will share some of those stories as well as the story of the evolution of the Wild Geoduck Fishery into a one of the best managed fisheries in BC. The UHA co-manages the geoduck fishery with Federal agencies. The presentation will finish with a description of the current and emerging markets for BC Geoducks.

---

A current assessment of BC's Sea Urchin Fisheries

–Geoff Krause, Pacific Urchin Harvesters Association

The Pacific Urchin Harvesters Association (PUHA) represents all 110 and 49 licence-holders in the Red and Green sea urchin fisheries respectively. BC's urchin fisheries are managed for sustainability using annual stock surveys, experimental harvest sites and/or index sites to establish a precautionary total allowable catch within an Integrated Fisheries Management Plan for each fishery. Like many of BC's dive fisheries, urchin harvests started in the late 1970's, grew rapidly in response to demand for the products in Japan until sometime in the early 1990's when limited entry was implemented and individual quotas assigned. In the late 1990's and early 2000's, Illegal, Unregulated and Unreported (IUU) urchin fishing in the Kuriles by Russians saturated urchin markets in Japan and the industry resolved to find new markets for our products. PUHA has been working on a series of international marketing projects through Agriculture and AgriFood Canada since 2003 and has seen demand in other world markets pick up substantially. The fisheries undoubtedly face a number of challenges, most immediately with sea otter predation and alienation of productive grounds. PUHA however remains committed to responsible stewardship of the resources their livelihoods depend on and to preserving the fisheries for the economically and environmentally sustainable benefit of all concerned. They expect to do this the "Canadian way", namely through scientifically sound management, enhanced marketing, continuing operational innovation and increasingly effective collaboration with First Nations, Coastal Communities, senior government authorities and other stakeholders.

---

Spawning and Larval Rearing of Geoduck (Panopea generosa)

–Jesse Ronquillo, North Island College

Geoduck is one of the most important commercial shellfish species in British Columbia. Unfortunately, commercial production is limited by the reliable supply of high quality hatchery-produced juveniles. Developing viable and sustainable culture protocols for this species will provide the industry with the needed seedstock to expand production. Benefits from expansion include new economic and employment opportunities for shellfish growers, seafood exporters, and First Nations communities plus a new source of sustainably produced seafood products. The UBC and British Columbia Pacific Oysters, Ltd. (BCPOL) have established a research collaboration to develop sustainable geoduck aquaculture production techniques through NSERC Engage Grant. The preliminary research outcomes include: (1) design and construction of a prototype closed-culture system for controlled geoduck spawning; (2) fabrication of an elegant yet inexpensive seawater filtration system; (3) successful induction of geoduck broodstock spawning based on environmental manipulation among desiccation, temperature shifts, UV-filtered water stimulation, microalgal addition, and various combinations of the above; and (4) successful development of inexpensive system for efficient and continuous culture of microalgae for feeding geoduck seedstock. This simple and inexpensive closed-culture system for geoduck spawning can be replicated as needed. The portability of the University of British Columbia's (UBC) design of a seawater filtration system can be adopted to prevent microbial contamination during microalgae production and for inducing geoduck broodstock spawning. The developed protocol for inducing broodstock spawning will improve geoduck gamete production and simplify hatchery operations.

Native Sons Hall, Lodge Room

10:00 am – 4:00 pm

Trade Show Open

Conference Hall, Filberg Centre and Grand Hall, Native Sons Hall

10:30 am – 11:00 am

Networking Break & B2B Opportunity

Conference Hall, Filberg Centre and Grand Hall, Native Sons Hall

11:00 am – 12:15 pm

Session 8: Keynote Plenary Presentation

Keynote: "Farmed & Wild Fish, It's ALL Seafood!"

Keynote speaker: Chef Ned Bell, Seafood Champion; Executive Chef of Ocean Wise, Canada

---

Moderator: Dr. Myron Roth, Ministry of Agriculture

Sponsor: AgriMarine Holdings Inc. & Sea Agra Seafood Ltd.

---

Session Summary:

As the Executive Chef of Ocean Wise, and the Founder of Chefs for Oceans, Ned believes chefs have a unique opportunity, quite honestly a responsibility, to engage, educate and advocate for healthy lakes, oceans and rivers. The conversations surrounding seafood, both locally and globally, are and continue to be challenged, especially when it comes to the farming and cultivation of fish and shellfish, and the wild capture of some of the most delicious things we have on our dinner plates. Ned's talk will focus on the importance of a deeper understanding of these challenges and the opportunities we all are facing.

12:30 pm – 2:00 pm

Lunch and Networking

Grand Hall, Native Sons Hall

1:00 pm – 4:30 pm

Private Board Meeting; Centre for Aquatic Health Sciences

Soroptimist Lounge, Filberg Centre

1:30 pm – 3:30 pm

Deep Trekker ROV Demonstrations

Courtenay Slough Marina, 2 blocks from the Filberg Centre

2:00 pm – 3:30 pm

Session 10: Shellfish Production & Protecting Public Health

Speakers:

Mark Winowich, Vitsab International
Ahmed Siah, BC Centre for Aquatic Health Sciences
Darlene Winterburn, BCSGA

Moderator: Gabrielle Kosmider, Fisheries & Oceans Canada

Sponsor: MNP

Session Summary:

---

Developments in the rapid testing for Vibrio parahaemolyticus and Norovirus

–Ahmed Siah, BC Centre for Aquatic Health Sciences

The BC oyster industry endures harvesting closures due to the seasonally ubiquitous bacteria Vibrio parahaemolyticus (Vpara) and viral human pathogen Norovirus (NoV) contamination. Recently, several shellfish farms and zones have been closed to harvest which compromising the sustainability of the local shellfish economy. Classical bacterial and viral laboratory testing techniques involve great expense and time. Our approach is to develop molecular tests for Vpara and NoV by modifying existing molecular methods to be expedient and less expensive. If validated for accuracy and comparability to classic method data, these rapid tests will provide information to ship or hold oyster products before they enter the value chain. Along with industry and the Ministry of Agriculture and NRC IRAP, we have modified a Vpara technique to give accurate detection in oyster samples. However, while accurate, validation with the 'presumptive' MPN testing has been problematic because the molecular tests are very sensitive. We have yet to equate molecular readings with MPN bacterial counts.

Current testing for NoV uses an ISO 15216 standards test that is prohibitively expensive and provides both qualitative and quantitative results of the presence and number of viral particles. As a consequence of cost, no biosurveillance program is implemented in BC. Our approach is to design a rapid qualitative test with lower cost. This will help to permit a routine testing of NoV in oysters as an early warning strategy and allow a rapid detection of the virus at the farm level.

---

Vitsab's Smart Shellstock TTIs use the dynamic relationship of time and temperature to indicate potential risk of vibrio growth

–Mark Winowich, Vitsab International AB

Mark's presentation will discuss the Vitsab Smart TTI (Time Temperature Indicator) technology platform. Starting in the lab with FDA vibrio predictive growth data for both vibrio parahaemolyticus (VP) and vibrio vulnificus (VV), Vitsab designed TTI formulations to follow the dynamic time/temperature relationship of vibrio growth. Next, Vitsab took to the waters to test their formulations during real world harvesting practices. Finally, soliciting feedback from over 30 leaders in the industry, Vitsab received FDA acceptance for their shellstock formulations. Mark will even give you a sneak peek of their new smartphone app due to be released later this year.

---

Review of the 2017 Norovirus Outbreak – Industry Perspective

–Darlene Winterburn, BC Shellfish Growers Association

The presentation will provide an overview of the history of events related to the norovirus outbreak that impacted BC's shellfish industry from December 2016 to May 2017. The virus was widespread in coastal waters and the source of the virus remains unknown. Several farms were closed and the Canadian markets slowed to a trickle. The impact to farmers, processors and the reputation of our product was significant – as detailed by one of our BCSGA members. Many questions that have been raised by industry and by government during the outbreak remain unanswered. The BC Shellfish Growers Association has sought out partnerships to initiate projects to delve deeper and to find answers to some of those questions. We look forward to sharing that information with you.

Native Sons Hall, Lodge Room

2:00 pm – 3:30 pm

Session 9: HR and Training Round Table

Speakers & Panelists:

Pauline Stevenson, Excel Career College
Kevin Onclin, Badinotti Net Services Canada Ltd.
Chris Roberts, Nanwakolas Council
Shannan Brown, Cermaq Canada
Dean Dobrinsky, Marine Harvest Canada

Moderator: Pauline Stevenson, Excel Career College

Sponsor: Excel Career College

Presentations:

---

A look at the skill requirements of the seafood industry

–Pauline Stevenson, Excel Career College

Pauline will introduce the session with a short presentation outlining the incredible growth of the seafood industry in BC and the very real concerns about the ability to access skilled labour 10 years from now.

---

The change in hiring practices in the past 10 years

–Kevin Onclin, Badinotti Net Services Canada Ltd.

Kevin's presentation will discuss the changes in hiring practices due to new technology, millennials, attrition and growth.

---

Roundtable Discussion:

Discussion 1: First Nations – Merging of cultures and the work environment.

Discussion Lead: Chris Roberts, Nanwakolas Council

Discussion 2: Training provided in 2017 won't be relevant in 2022.

Discussion Lead: Shannan Brown, Cermaq Canada

Discussion 3: Academic institutions – where are the disconnects with the real needs of the employers.

Discussion Lead: Dean Dobrinsky, Marine Harvest Canada

Filberg Centre, Rotary Hall

3:30 pm – 4:00 pm

Happy Hour & Networking

Conference Hall, Filberg Centre and Grand Hall, Native Sons Hall

4:00 pm – 5:30 pm

BC Craft Beer & Exhibitor Reception

INTERNATIONAL BUYERS AND MEDIA RECEPTION

Chindi Varadarajulu

Freddy Raoult

E. Michael Reidt

Nathan Fong

Chance Wilke

Aaron Rail

Ronald St. Pierre

Nigel McMeans

Laura Agnew

Dave Ryan

Vancouver Community College

Best Western

Holiday Inn

2017 EXHIBITORS

Cermaq, Canada
Hook and Line Groundfish Association
Pharmaq
Ristol Aquaculture
Staples, Courtenay
Steinsvik, Canada
Terry O'Reilly

TRADE SHOW EXHIBITOR INFORMATION

View Exhibitor Information Sources, Registration and Trade Show Events

Participation Package

Businesses that want to gain exposure by leveraging western Canada's largest seafood festival, and a whopping $350k marketing campaign, should view the Official Festival Participation & Sponsorship Package.

Contact Linda Hiemstra for more information – 250.751.4862 – linda.hiemstra@shaw.ca

Festival – Advertising Opportunities

The 2017 BC Shellfish and Seafood Festival offers outstanding advertising opportunities that speak directly to your market. Whether you're an aquaculture industry or tourism-based business, our comprehensive media partner list offers prime advertising space in publications that can increase exposure and improve your brand awareness at rates only buying power can achieve. Leverage the power of partnerships today!

Be a BC Seafood Expo Exhibitor

Includes: Expo Pass items PLUS Exhibitor space with table, chairs, and access to power and internet. Click here to register as an exhibitor. If you have any questions, contact Linda Hiemstra.

2017 BC Shellfish & Seafood Festival Master Participation Agreement

---

BC Seafood Expo Program Committee 2017

Ian Roberts

Myron Roth

Linda Hiemstra

Richard Hardy

Guy Dean

Tony Farrell

Darlene Winterburn

COMMUNITY & INDUSTRY PARTNERS

BC Seafood Expo Participating Companies

CONTACT US

For any questions regarding the BC Seafood Expo, Trade Show space, and sponsorship, contact:

Comox Valley Economic Development
#200-580 Duncan Ave
Courtenay, BC V9N 2M7

phone      250-334-2427
tollfree    1-877-848-2427
fax             250-334-2414
email       info@investcomoxvalley.com

EXPO NEWSLETTER

Subscribe to our email newsletter for updates and notifications on BC Seafood Expo 2017.

Previous Newsletters